WooPlan is a web software that helps freelancers and companies in two fundamental activities for business operations: budgeting and cost reporting.
By modeling in a simple but effective way the concepts of resources, activities and costs, WooPlan allows you to calculate estimates and present them to your customers in the form of clear and professional estimates.
If your work requires you to build customized economic proposals on the customer, WooPlan can help you in the rapid and structured construction of a quote and will allow you to respond quickly to requests, in a convincing way and increasing your credibility towards your potential customers.
The software is designed for all professionals and companies that provide services and / or products and need to communicate, along with costs, important details that distinguish the products and services offered.
Unlike other software that allow the creation of estimates, WooPlan is not a purely editorial tool, but is based on a simple and effective modeling of a work plan, from which a cost estimate is derived directly.
coming soon
The time and resource reporting functions allow you to monitor the costs of a project and to generate at any time a detailed report of the activities and deliveries made, which you can share with the customer for billing purposes and use internally for the management of costs.
If your company uses collaborators, you can use the reporting functions to have those who execute them compile the activity reports directly.
How does WooPlan work?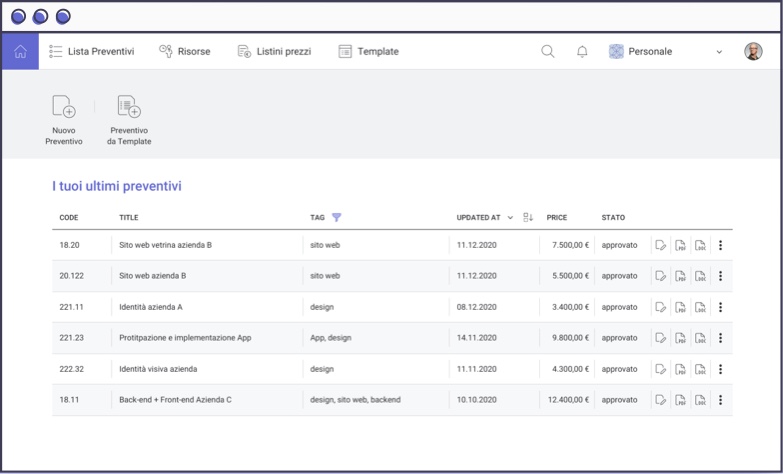 Estimates list
Manage all your quotes within a single platform and share the quotes with other people within your company or organization.
Resources
Create, manage and share Resources to be used within the estimates, assigning them Costs and Prices.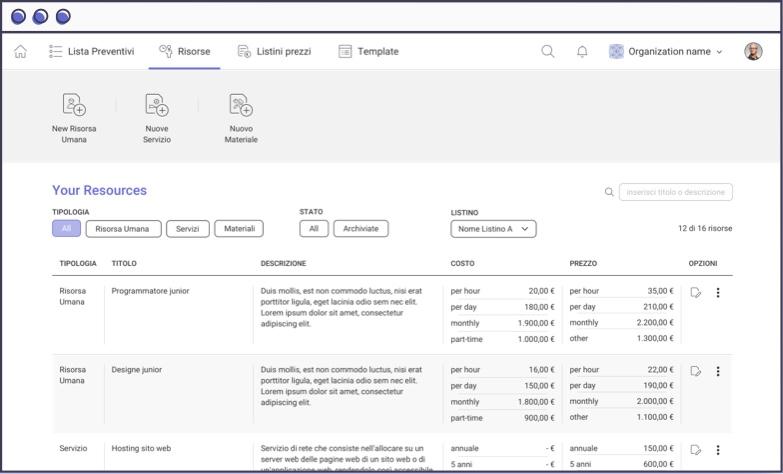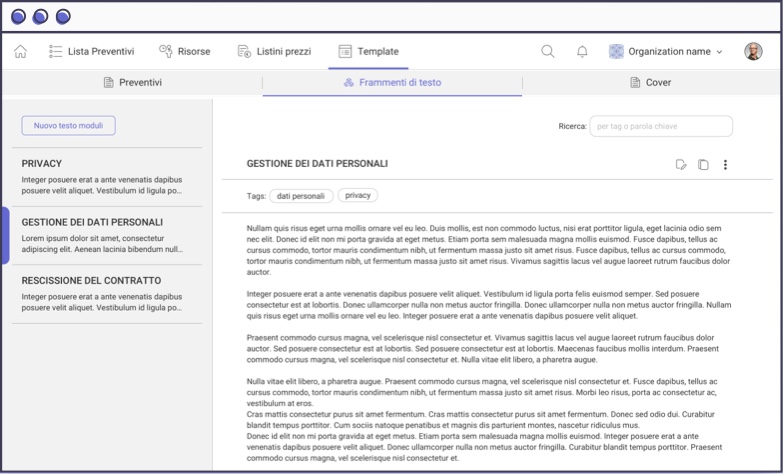 Template
Create and Manage Quote Templates, and customized text snippets so you can create a new quote in the blink of an eye
Task
Create and order the Tasks that make up your quote. Describe in detail and assign Resources or Fixed Costs to each task (or sub-task) by automatically defining the total price of your quote. Use the scenarios function to create different variants of the same quote, including or excluding specific tasks.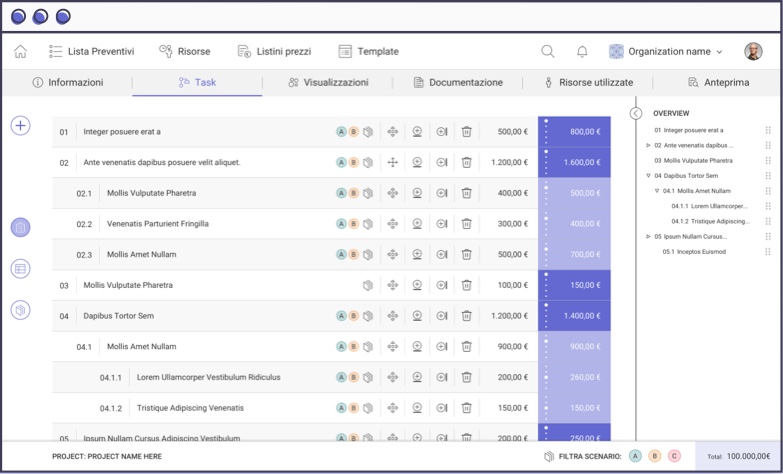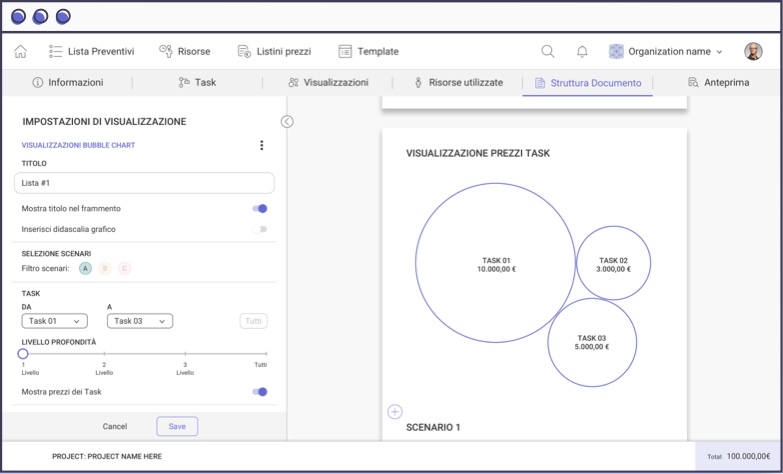 Document structure
Create a Quote Document including texts, tasks and resources used. Introduce the customer to different scenarios and use graphic displays to summarize the structure or cost breakdown of the quote.